Introducing... "YBFGoldens Playing the Rush" **NITRO**
     Introducing the newest and youngest member of the YBFGoldens family... "YBFGoldens Playing the Rush" - NITRO - from the " Golden Nugget Casino Litter ".  Proud papa is "Can Grand Ch YBFGoldens Open Arms" - 'BALOO' and proud momma is "Coltan YBF Schoolz Out4 Summer" - 'COOPER'.  She was rated by Esteemed Judge Ann Schwartz and she had this to say about her:  very pleasing pup, good angles front and rear, good tail-set good loin, pretty head and expression,  good bone and straight legs, good width of rear... Nitro also has lovely movement and a wonderful personality. Looking forward to seeing how she grows out. She has BIG paws to fill.
     Nitro ( with Austin handling her ) made her debut at the Crocus Dog Show at Brandon Feb 18, 19 & 20 th 2017. We enjoyed sharing the ring with her kennel sister Rebel and her sibling, brother Carter. Nitro is affectionately called our 'reluctant retriever' and has been training us. If there was a ribbon for sitting in the ring in the middle of the show, she would have won it. We were very happy to have some wonderful people step in to help Austin with her antics ( Tiffany, David, Kelly, Darla & Deb ) Thank you so much! After some re-training, Nitro returned to the ring and placed second in her class, even after sitting down. I can't wait to see how she does when she doesn't sit down ( insert slight sarcastic tone here ) Maybe this little flower just needs a bit more time to grow.
   Nitro tried her paw at the Balgonie show, and didn't sit once! I think there needs to be a ribbon for most improved puppy in the ring! She was missing Austin the first time in, but was able to go Best Puppy in Breed with me. Later in the weekend she did it again with Austin! Our little flower, is taking her time to bloom, but what a beauty she is. Worth the wait. 
UPDATE: 2023 -  Nitro wasn't able to get pregnant at our last breeding, and is enjoying life at home as the Queen Bee. She will not be bred again and is essentially "Retired"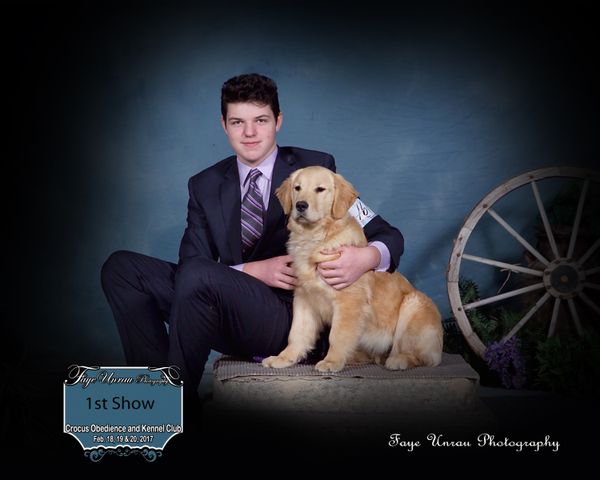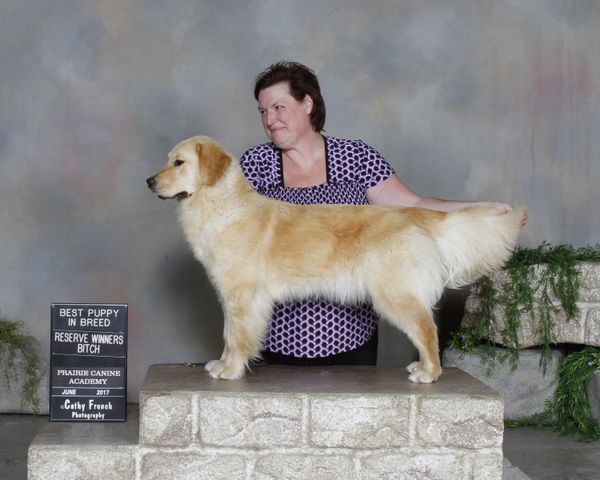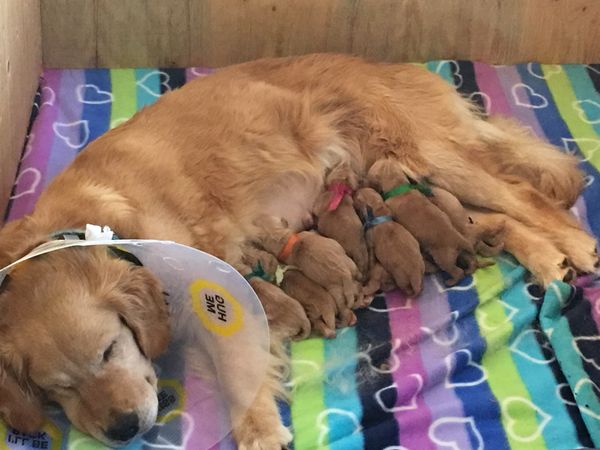 Nitro and the "Golden Nugget Casino Litter" - on the day they were born